The VKF e.V. is the platform for our commitment. Active help at the building monument and commitment for the cultural heritage is our motivation. The common creation connects all VKF generations!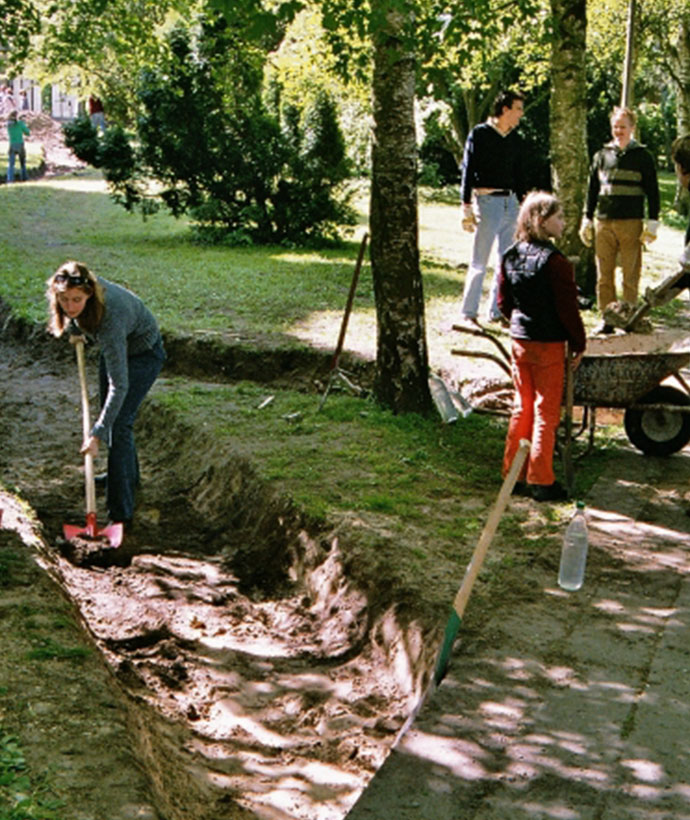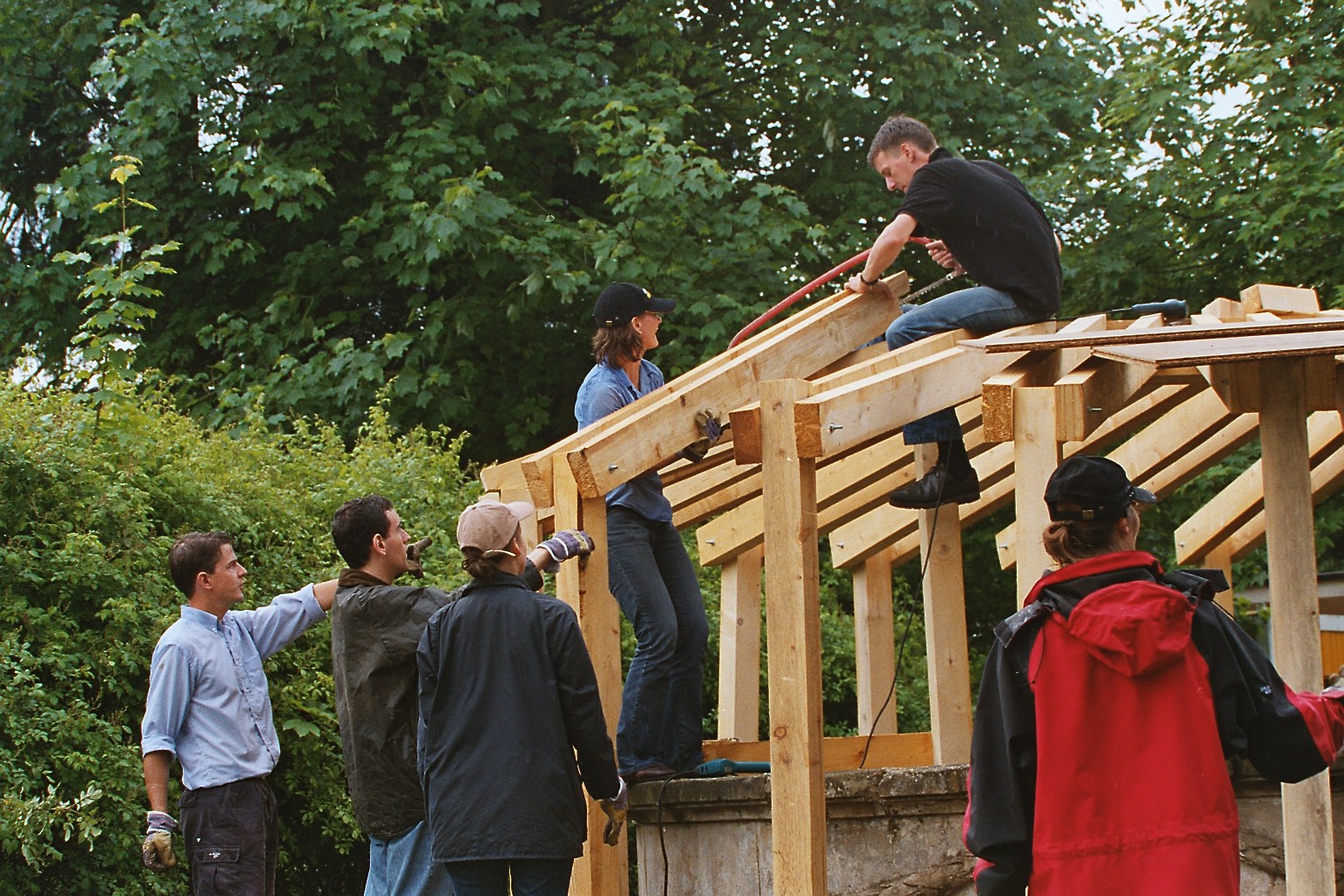 The VKF was founded in 1992 by seven students in Düsseldorf. The guiding idea was to make an active contribution to the growing together of the two parts of Germany and at the same time to get to know the "unknown" new federal states from direct experience.
After more than 25 years of existence, the VKF now has over 650 members and can look back on a large number of events. The fact that the number of members continues to rise proves that the founding idea has lost none of its fascination. Many thousands of hours of sweaty, voluntary work have been done at over 40 workshops, in addition to numerous concerts, exhibitions, bicycle tours and symposia. With the eastward expansion of the European Union, the VKF has also expanded its area of operation: In the meantime, workshops have taken place not only in the new German states, but also in Poland, Romania, Latvia, the Czech Republic and Hungary.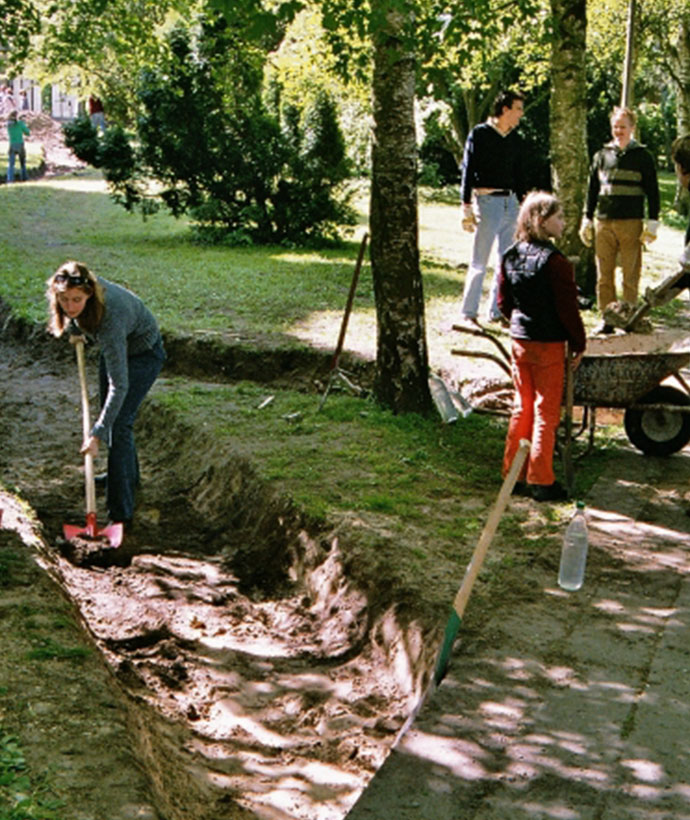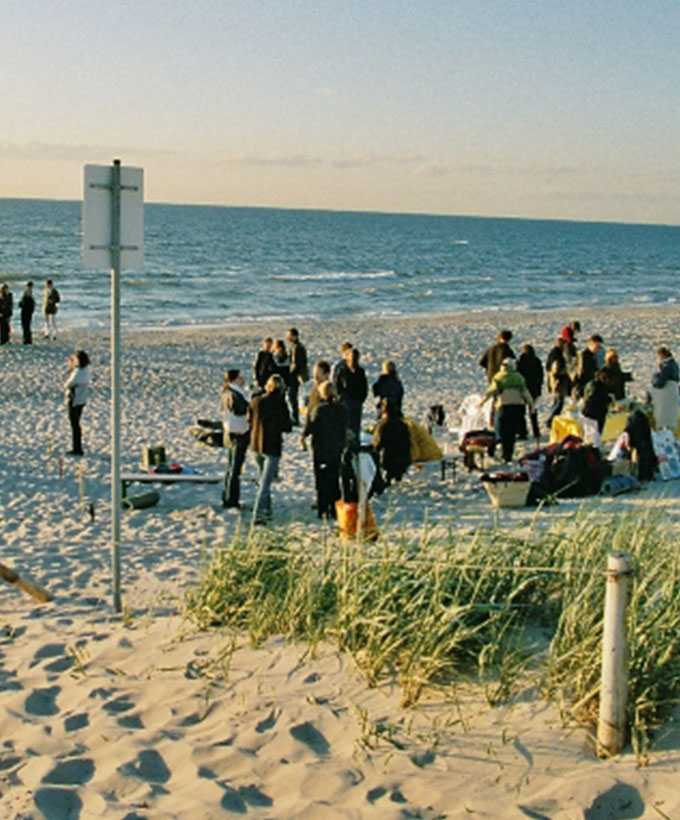 Know of an endangered monument that needs our help?
Feel free to suggest your project to us. We are always looking for new places that we can support as part of our workshops.
Propose project
The basic idea of the foundation carries the activities of the association until today. It is realized in the field of monument protection and the promotion of art and culture. At the center are the workshops, in which 25 to 60 committed people of all ages and from all parts of the Federal Republic and Europe provide active help for a long weekend at an architectural monument. At these workshops, which the association organizes in close cooperation with committed local people, schoolchildren, students and professionals become masons, roofers, restorers and gardeners.
In addition, the activities of the VKF are constantly developing: together with several other associations and initiatives from Mecklenburg-Western Pomerania, we have established the "Stiftung Kulturerbe im ländlichen Raum Mecklenburg-Vorpommern" (Mecklenburg-Western Pomerania Cultural Heritage Foundation). The VKF was also one of the initiators of the Förderverein Joachimsthalsches Gymnasium Templin e.V. and the initiative to establish a European School in Templin.
In 2005, the VKF was awarded the Unity Prize, the Citizens' Prize for German Unity, awarded by the Federal Agency for Civic Education. In 2008, our chairman Alexander Louis Meßner received the Order of Merit of the Federal Republic of Germany. In 2013, the VKF was awarded the main prize of the Europa Nostra Awards in the category "dedicated service" in Athens and in 2018, the VKF youth was awarded the prize "Filippas Engel" in the Sayner Hütte in Bendorf-Sayn.
The VKF finances its work from membership fees and donations; the long-standing support of the Stichting Horizon and the Cora and Markus Turck Foundation also makes our European commitment possible.